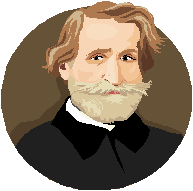 Stowe Area Opera Lovers



Stowe Area Opera Lovers was formed in 2009 to enrich our members' appreciation of opera and to encourage others to learn about and love this wonderful art form. Across the country, a number of community opera companies had been closing. We wanted to do what we could to expand the audience base for opera, and to help to support local and regional productions, in particular, the Green Mountain Opera Festival.

The group is non-profit and is relatively informal, with no dues, no by-laws, and no regularly scheduled meetings. We share information via e-mail, protecting our members' privacy by ensuring that our e-mails do not show our members' names or e-mail addresses; and we periodically organize events that bring opera to the Stowe area, e.g., we present concerts, as well as lectures by experts in various aspects of opera. We serve as a clearinghouse of information about opera: once a month we distribute to our e-mail network a calendar of opera-related events in the region, and twice a month we circulate a compilation of selected articles and reviews from the national and international media. An Advisory Board of Stowe Residents shapes and oversees group events (see below).

All that is required for membership is a love of opera and/or a willingness to learn more about it. To join, or for more information, please contact us using the tab at the top of this page.

You can also use the tabs above to view our calendar, access recent news articles about opera, or link to other opera-related websites.

Advisory Board Members
Gretchen Rous Besser
Gerry Griffin
Allen & Heide Horsley
Natalie Hubbs
Judy Pendell & Warren Azano, Co-Founders


Stowe Area Opera Lovers is a member of the Stowe Arts and Culture Council, an organization dedicated to promoting our community as a cultural destination, and of the Stowe Area Association (www.GoStowe.com).
---
---